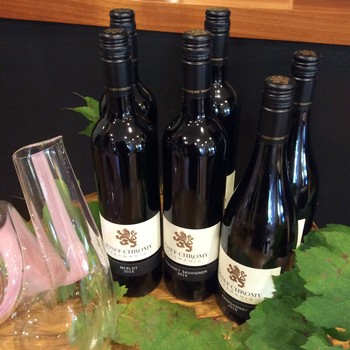 New Release 6 Pack
Featuring new wines released in March 2017, the Josef Chromy Wines New Release 6 Pack includes 2 bottles of each of the following, delivered to your door freight free. Normally $243 delivered, for a short time only, the New Release pack is available for $200 delivered.
2015 Josef Chromy Cabernet Sauvignon - Luscious, mouth-filling fruit characters, subtle ground pepper notes and fine-grained tannins. Deceptively soft and generous with good length and ageing potential. Cellar door $38.
2015 Josef Chromy Merlot - Dense, dark plum and mulberry fruits combine with sweet notes of licorice and mocha oak. Hints of crushed herbs and chalky tannins complete the complex palate. Cellar door $38.
2016 Josef Chromy Chardonnay - A Josef Chromy Wines flagship wine. Aromas of citrus zest, stonefruit and walnut give way to elegant citrus flavours underpinned by sweet, creamy macadamia nut and oatmeal. Cellar door $38.
AVAILABLE FOR A LIMITED TIME ONLY!